Black Educators and Leaders Gather in Atlanta for UNCF's UNITE 2022
By Madeline Thigpen for The Atlanta Voice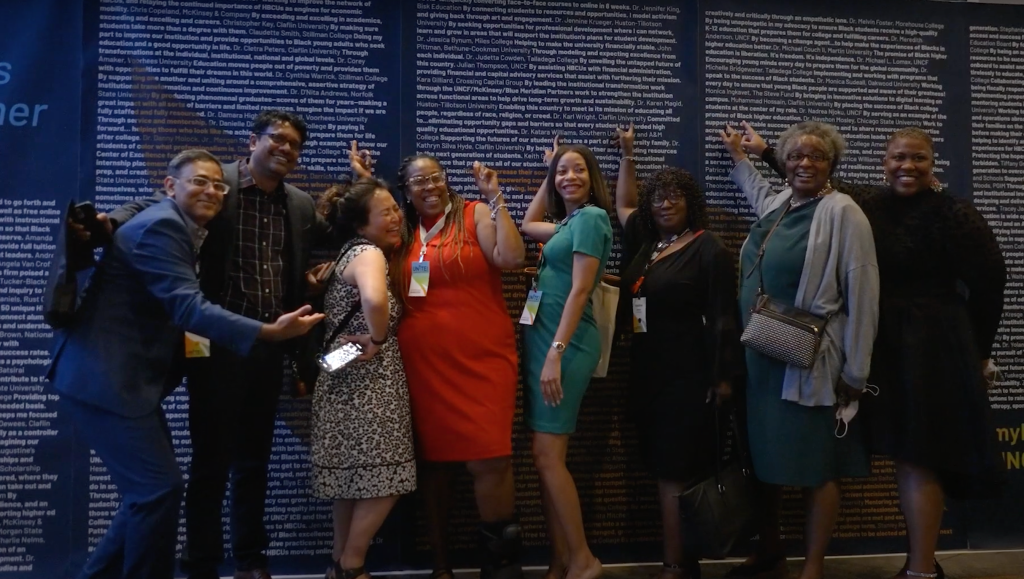 The United Negro College Fund (UNCF) convened at the Atlanta Airport Mariott Gateway for UNITE 2022, the organization's summit for students, educators and professional stakeholders at historically Black colleges and universities (HBCUs).
Throughout the conference, HBCUs were highlighted and celebrated for the impact they've made on the lives of Black Americans.
Dr. Michael Lomax, president and CEO of the UNCF, reminded the conference of the importance HBCUs have played throughout American history, but especially during the Reconstruction and Jim Crow eras.
"Those institutions still gave one of the most important tools that any people can have, and that is the ability to read, to write, to learn, to develop… and to keep striving," said Lomax.
Speakers at the conference included Dietra Trent, executive director of the White House Initiative on HBCUs; Byna Elliott, Head of Advancing Black Pathways at JPMorgan & Chase Co.; and Naomi Shelton, CEO of the National Charter Collaborative.
The panel focused on how HBCUs can serve as an anchor for Black communities, by highlighting the ways Black colleges and universities serve communities beyond providing an education. Black scholars and academics at HBCUs serve as a means of educational enrichment to each other, and often serve as an integral means of support to one another.