July 17-20
Hyatt Regency Atlanta
265 Peachtree Street NE
Atlanta, GA 30303
Early-bird discounts through March 31.
Join us at UNCF UNITE 2023 to deliver on the promise of Black higher education.
For those who believe educational equity cannot be achieved without racial justice. That advancing Black colleges and universities is critical to advancing, not just Black higher education, but all higher education. And for those who want to learn, teach, network, inspire and be inspired.
WHO ATTENDS?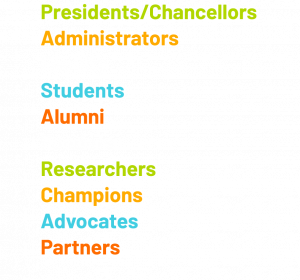 Expected this year are 1,000+ attendees from the nation's 102 Historically Black Colleges and Universities and 64 Predominantly Black Institutions.
Last year's record-breaking attendance included participants from 34 states, representing more than 60 Black colleges and universities, and more than 20 major funders.
The Promise of Black Higher Education
If Not for Black Colleges and Universities