Innovative Partnerships with Community Development Financial Institutions
By Yonina Gray for Reinvestment.com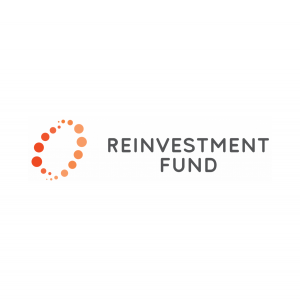 CDFIs like Reinvestment Fund are positioned to connect the dots between community partners, financial institutions and policymakers to help drive healthy and equitable communities. This dot-connecting has allowed initiatives such as Invest Health to come to life to help a broader range of partners understand their role in improving the many determinants of health that impact communities. These partnerships provide critical perspective and complementary resources that can deepen collective impact across program areas from early childhood education, healthy food access, healthcare and affordable housing.
In 2017, Reinvestment Fund opened a southeast office in Atlanta to help fill a gap in accessible financing available to communities in this part of the country, with an existing partner who welcomed us into the region. In addition to many of our core investment strategies in affordable housing, K-12 education, healthy food, and the arts, Reinvestment Fund identified a new historically disinvested space to channel capital. From our southeast office, Reinvestment Fund began to explore ways to support campus expansion and improvement needs of Historically Black Colleges and Universities (HBCUs).
Given their history, these institutions provide far more than education; HBCUs still serve as incredibly important sources of culture, healthcare, arts, civic engagement and social services to the Black communities where they are located. The benefits of investing in HBCUs go beyond the institution and can have a significant impact on community health and wellbeing. HBCUs can be economic engines in their communities as highlighted in a recent op-ed I co-authored with Dr. Andre Perry, Senior Fellow at the Brookings Institution.