Our Village, Our Digital Innovation: HBCUv
By Dr. Valora Richardson for Diverse Issues in Higher Education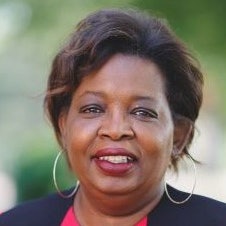 I recently had an opportunity to reflect upon our recent UNCF UNITE summit theme, "Delivering on the Promise of Black Higher Education," and about what it means to me.
I think about my higher education experience. I attended a predominately White institution, and I wasn't prepared. I wasn't prepared to be there both mentally and academically, and I struggled. I struggled with finding my place and struggled with succeeding in my courses. When I finally "got it together," I was accused of being the "teacher's pet" and "doing too much." There was no winning.
In my doctoral studies, I enrolled in a course that changed my life: "The Praxis of Black Education" taught by the preeminent scholar in Black Education, Dr. Joyce E. King.
It was the first time I had ever taken a college course where the instructor was a Black woman, and all the students were Black women. In the course, we discussed the issues facing Black education and talked about how we were positioned to make a positive impact and to make sure that we were educated with the "right mind" as Carter G. Woodson and W.E.B. Du Bois observed, that would benefit the Black community.
The nurturing and guidance that I received in that course developed bonds that still continue to this day. The content of the course was incredible, but there we also established a village of support, empowerment and love. That, to me, is the promise of Black higher education—an historic tradition of academic and cultural excellence.