Perspectives on Exemplary Transformational Leadership Among Presidents at Historically Black Colleges and Universities (2014)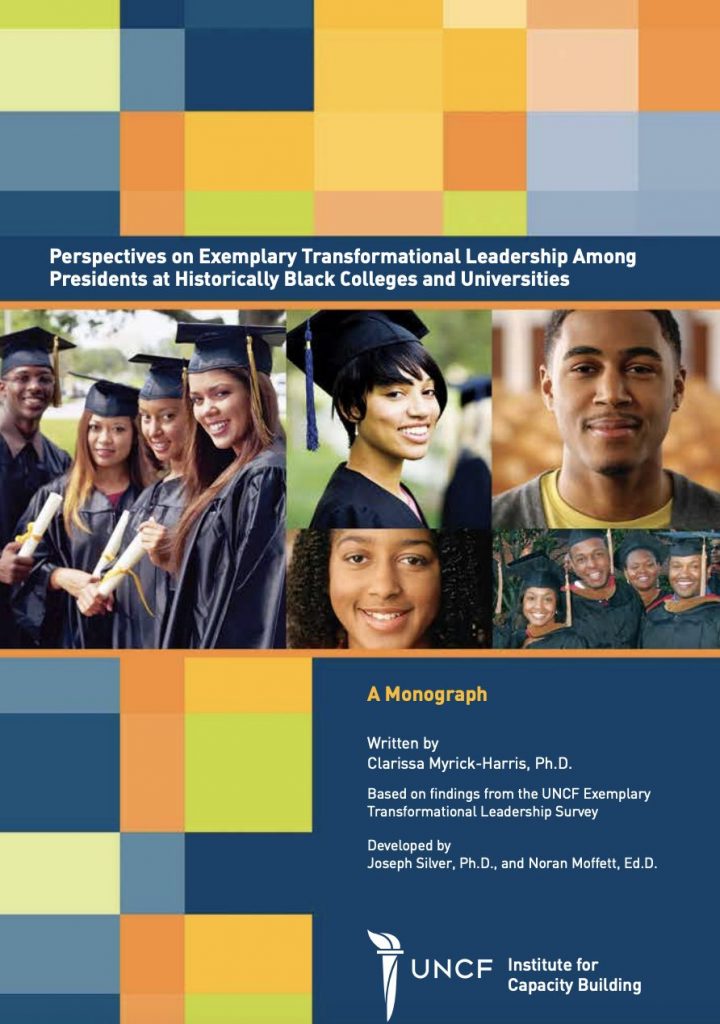 This monograph presents the findings from the Exemplary Transformational Leadership Presidential Survey conducted by the UNCF Institute for Capacity Building (UNCF-ICB) Executive Leadership and Governance Program.
The survey and this publication represent aspects of a multi-pronged initiative to provide assistance to the leadership of private historically black colleges and universities (HBCUs) in the UNCF network. The initiative is based on the premise that stable, strategic and informed leadership, along with engaged and well-functioning governing boards, is essential for the continued viability and sustainability of any higher education institution.