UNCF Expands HBCU Student Coaching Network to Advance College Access and Success
PRESS RELEASE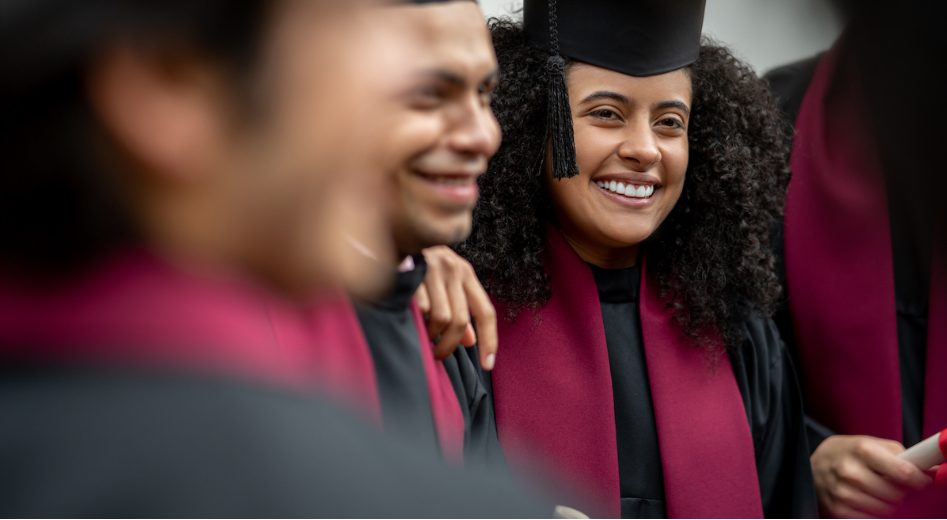 With capacity-building support from UNCF, HBCUs will offer one-on-one success coaching to help thousands of students of color chart pathways to and through college.
UNCF (United Negro College Fund), the nation's largest and most effective advocate for minority education and community engagement, today announced an ambitious four-year initiative that will scale one-on-one success coaching and help students at historically Black colleges and universities (HBCUs) across the country access and complete college. The project will expand on a year-long collaboration between UNCF's Institute for Capacity Building and the national student success nonprofit InsideTrack that focused on supporting former HBCU students during the process of re-enrolling in higher education. The initiative is funded by Strada Education Network, the Macquarie Group Foundation and Blue Meridian Partners.
UNCF and Insidetrack are now in the second year of a multi-year, multi-campus partnership focused on HBCU student enrollment and success. The project began in 2021 as a yearlong pilot focused on helping former HBCU students to re-enroll in higher education in the wake of a tumultuous year for colleges and their students. Supported by early funding from Strada Education Network, InsideTrack coaches reached out to more than 4,000 former students and helped nearly 400 return to nine campuses participating in the project.
"Research—and lived experience—tell us that HBCUs offer a strong positive return on investment for their graduates, while also making a powerful contribution to social mobility across generations," said Edward Smith-Lewis, vice president of strategic partnerships and institutional programs at UNCF. "This work is about equipping our member institutions to scale high-impact support services that can help current and prospective HBCU students achieve their education and career aspirations. It's also about helping HBCUs sustain the long-lasting change for alumni, families and communities that we know they are uniquely capable of producing."