Imagine what Black colleges and universities can achieve

when they come together to learn, grow, share with each other and sow the seeds of their own transformation.
Brand association
with UNCF and our UNITE summit.
Unprecedented access
to leaders from higher education.
Meaningful response
to documented needs and injustices.
Opportunity
to support the outsized impact of HBCUs.
Novel partnership
to support UNCF's guiding pillars.
DEANS
Presenting Sponsors
$100,000+
PROFESSORS
Champion Sponsors
$50,000-$99,999
SENIORS
Promoting Sponsors
$25,000-$49,999
JUNIORS
Supporting Sponsors
$10,000-$24,999
SOPHOMORES
Supporting Sponsors
$5,000-$9,999
FRESHMEN
Supporting Sponsors
$1,000-$4,999
Sponsorship level is determined by the value of one or more opportunities selected.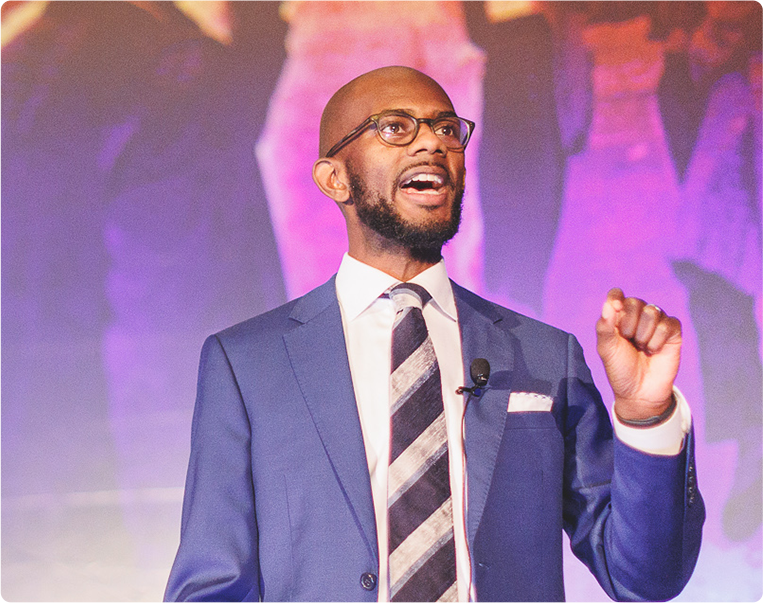 Number of available opportunities limited as noted in parentheses.
CONTACT US
Title Sponsorship (1)
$125,000
Opening Plenary (1)
$100,000
Closing Plenary (1)
Homecoming (1)
Networking Reception (2)
Presidents' Reception (1)
$75,000
Customized Reception (1)
General Plenary Session (4)
Pre-Conference Session (7)
UNITE Guiding Pillar (5)
$50,000
Closing Keynote Speaker (1)
Lunch Program (2)
Pre-Conference Reception (1)
$30,000
Presidential Gift Sponsor (1)
$25,000
Charging Station (1)
Coffee Breaks (2)
Hotel Room Key Card (1)
Networking Lounge (1)
Professional Headshot Booth (1)
Snack Break (1)
$15,000
Sponsors Hall Exhibitor (20-25)
Coffee with the Presidents (3)
Internet Login Screen (1)
$10,000
Change Agent Awards (3)
Institutional Awards (5)
Institutional Catalytic Grants (3)
Institutional Transformation Incentive (1)
Legacy Awards (3)
$5,000
Faculty Mini Research Grants (3)
Practitioner Mini Grants (3)
$1,000
General Support (50)