Chicago State University
Est. 1867
Chicago, IL

UNCF Member Institution
Transformation Partner since 2020

Motto: "We will embrace, engage, educate, and empower our students and community to transform lives locally and globally."
Website: csu.edu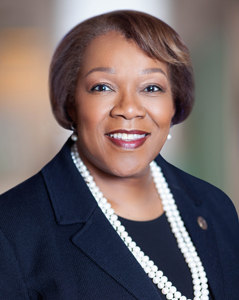 Chicago State University opened its doors as a teacher training school in a leaky railroad freight car in Blue Island, Illinois on September 2, 1867. Today, in contrast, the university is a fully accredited public, urban institution located on 161-picturesque acres in a residential community on the Southside of Chicago. During the first year of its founding, CSU enrolled 62 students. The current student enrollment now tops 7,000 students annually. The path from its founding until now has been marked by change. In a span 0f over 140 years, CSU has changed its name, focus, governance and location. But with each transition, the university has kept sight of its educational mission and enhanced its services to Chicago and surrounding communities.
Chicago State has developed innovative strategies to increase year to year fall retention rate for all students by 5% annually. To reach this goal the institution has worked to improve academic performance and progress of all students, improve holistic support to address student resource needs and utilize data to identify obstacles to student success and implement interventions to address obstacles.
Chicago State has also set goals to increase their undergraduate enrollment by attracting transfer students. So far, the institution cultivated partnerships with targeted community colleges to create student pipelines for degree programs. Additionally, Chicago State has streamlined the transfer process for students by providing scholarships and creating degree pathways to minimize transfer credit loss towards the degree.
Chicago State University (CSU) is a public, comprehensive University that provides access to higher education for students of diverse backgrounds and educational needs. The University fosters the intellectual development and success of its student population through a rigorous, positive and transformative educational experience. CSU is committed to teaching, research and service and community development including social justice, leadership and entrepreneurship. Chicago State University will be recognized for innovations in teaching and research, community development and civic engagement. The institution will promote excellence, ethical leadership, entrepreneurship and social and environmental justice, and embrace, engage, educate, propel and elevate our students and community to transform lives locally and globally. With the facilitation of the UNCF Institute for Capacity Building, CSU has strengthened its relationships with other institutions.