Edward Waters University
Est. 1866
Jacksonville, FL

UNCF Member Institution
Transformation Partner since 2022

Motto: "Emerging Eminence"
Website: ew.edu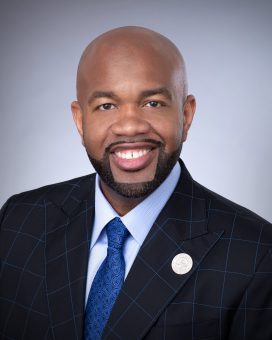 Edward Waters University began as an institution founded by Black people, for Black people. In 1865, following the Civil War, the Reverend Charles H. Pearce, a presiding elder of the African Methodist Episcopal (AME) Church, was sent to Florida by Bishop Daniel Alexander Payne. Observing the fast-paced social and political changes of the Reconstruction era, Rev. Pearce immediately recognized the need for an education ministry, as no provision had yet been made for the public education of Florida's newly emancipated Black people. Assisted by the Reverend William G. Steward, the first AME pastor in the state, Rev. Pearce began to raise funds to build a school.
This school, established in 1866, eventually evolved into Edward Waters College. From the beginning, Edward Waters faced both abject poverty and widespread illiteracy among its constituents resulting from pre-war conditions of servitude and historical, legally enforced non-schooling of African Americans. However, the school met the needs of its community by offering courses at the elementary, high school, college, and seminary levels.
Construction of the first building began in October 1872 on ten acres of land in Live Oak. In 2021, the school announced a level change from Edward Waters College to Edward Waters University.
Facilitated through the Institute for Capacity Building, Edward Waters University is now a UNCF cohort member in the HBCU Transformation Project, a first-of-its-kind effort to improve student enrollment, graduate success, and institutional effectiveness rates at Historically Black Colleges and Universities.