Fayetteville State University
Est. 1867
Fayetteville , NC

UNCF Member Institution
Transformation Partner since 2016

Motto: "Deeds Not Words"
Website: uncfsu.edu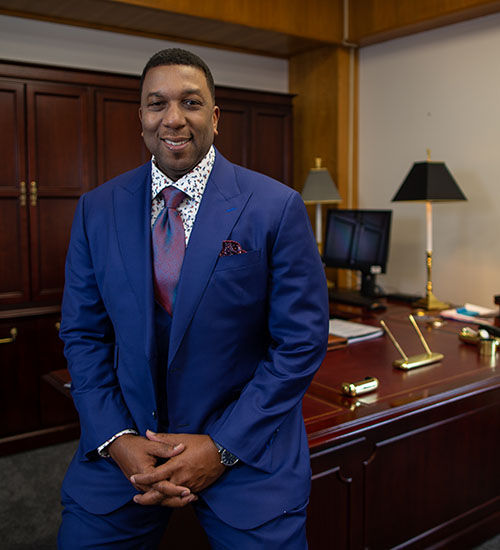 Fayetteville State University's continued success is a testament to the tenacity of the spirit of seven Black citizens and the Black community of Fayetteville who established and supported the Howard School on November 29, 1867, to educate Black children. Fayetteville State University comes from a proud and distinguished history and is the second oldest state-assisted institution in North Carolina.
Fayetteville has maintained its progress on many of its transformation milestones. Their strong emphasis on curricular and co-curricular enhancement has led to the developing of a more robust internship program and securing of additional funding to sustain the initiative.
As a result, the institution has seen a 15% increase in degree programs, which now require internships for completion. The five new degree programs include bachelor's degrees in construction management, cybersecurity, material science (manufacturing), and supply chain and a physician assistant program that leads to a master's degree.
Additionally, the institution has partnered with FedEx to launch a student ambassador program, which provides resources for career activities and access to FedEx executives. The institution has also intentionally expanded its capacity to partner with corporate organizations and has established partnerships with PNC Bank and Med Pro. The institution announced tuition-free scholarships for military-connected students at a ceremony hosted by Fort Bragg Army base. This initiative was supported by research validating FSU as the number one ranked HBCU destination for military-connected communities.
Facilitated through the Institute for Capacity Building, the institution is now a participant in New Skills at Work, an effort designed to help institutions increase student completion of high-quality career pathways and scale operational models to improve overall student success.