Norfolk State University
Est. 1935
Norfolk, VA

UNCF Member Institution
Transformation Partner since 2016

Motto: "We See the Future in You"
Website: nsu.edu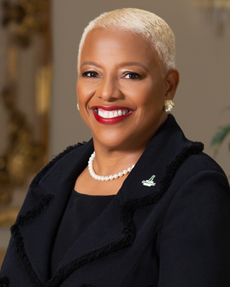 Norfolk State College was founded on September 18, 1935. The College, brought to life during the Great Depression, provided a setting where the region's youth could express their hopes and aspirations.
At its founding, it was named the Norfolk Unit of Virginia Union University. In 1942, the College became the independent Norfolk Polytechnic College, and two years later, an Act of the Virginia Legislature mandated that it become a part of Virginia State College.
The College pursued an expanded mission with even greater emphasis in 1956 when another Act of the Legislature enabled the institution to offer its first bachelor's degree. The College was separated from Virginia State College and became fully independent in 1969. In 1979, the college attained university status.
Norfolk State University is focused on its learning communities and first-year experience instructors as their priority in its transformation work. The institution has devised a new strategy to accommodate additional instructors for the spring semester, addressing previous capacity constraints.
Norfolk State will also adopt an engagement platform for the university that supports faculty with student engagement in the digital landscape. Most campus departments use the software, including enrollment management, student affairs, and several academic affairs departments.