Oakwood University
Est. 1896
Huntsville, AL

UNCF Member Institution
Transformation Partner since 2016

Motto: "Enter to Learn, Depart to Serve"
Website: oakwood.edu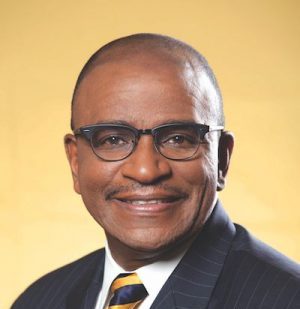 Oakwood University, in Huntsville, Alabama, was founded by the Seventh-Day Adventist Church (SDA) in 1896 to educate the recently freed-African Americans of the South. Drawing upon its Christian faith and the emancipation of enslaved people by President Abraham Lincoln in 1863, the institution believed that "all people are created equal," and they deserved the opportunity to learn a trade.
Today, Oakwood continues to exemplify its mission of transforming students through biblically-based education to serve God and humanity.
Through engagement in its transformation work, Oakwood University has achieved several goals to benefit students, faculty and staff. One such goal was to cultivate competency gains by offering degree program certifications. The university introduced new graduate certifications in public health and nutrition, fitness health, promotion and behavior, Christian ministry and strategic leadership through the initiative.
IBM certifications were made available to faculty and students, and IBM SPSS® software, a platform offering advanced statistical analysis, was installed on all University computers utilized by students. Most notably, over 12,000 degree-program-specific certifications were earned by the students, with 1041 specific to tech literacy.
The OU Connect app, developed on the Ready Education platform, and launched in August 2020 to digitize student success services on a private social network, now has over 1400 regular users. The platform has already demonstrated its ability to improve student retention. The university experienced an 80% retention rate for sophomores and increased its enrollment of full-time students.
Facilitated through the Institute for Capacity Building, the institution is now a UNCF cohort member in the HBCU Transformation Project, a first-of-its-kind effort to improve student enrollment, graduate success and institutional effectiveness rates at Historically Black Colleges and Universities.